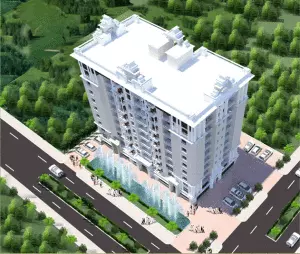 When you are looking for a place that is destined to give you, your own personal space for tranquility and solace, this is the exact place where you will find what you are looking at.
SAS Divine is developed and designed only after extensive market research to determine consumer needs and as per consumer preferences. The Vrindavan Yojna Project embarked in 1990's by the Uttar Pradesh Housing and Development Board (UP Avas Vikas Parishad) spread over 5000 acres.
The name, Vrindavan Yojna, is inspired from the birthplace of Lord Krishna in the famous sacred city Mathura. The government obtained the agricultural land from the farmers and further developed essential infrastructure for new townships to put down the roots.
This is presenting a great location which is just right for you and create a unique value proposition for your investments and secure a perfect future for you and your family.
Today, Vrindavan Yojna is one of the best upcoming townships within the city of Lucknow with the bright future prospects and close to all necessary amenities of the town being it shopping mall, educational institutions, hospitals, railways station and Lucknow International Airport.
Life at Vrindavan Yojna will take you to a new element of elite, filling your soul with natural greenery. We, SAS Divine, are very excited to inhabit in this posh colony and become the pride of the modern Lucknow.
For More Information Call Now: 9266633040