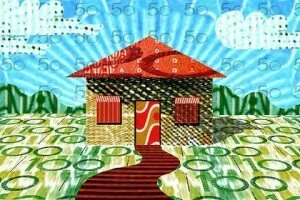 Do you want to invest in real estate opportunity which can multiply your wealth? Well Noida is coming up as a great answer to this question for investors. The place is close to Delhi, has all the needed infrastructure and is becoming a financial and social hub for the National Capital Region. All these reasons are giving a big edge to Noida today.
Additionally, the launch of Metro rail services has made it easy and safe for the people to travel from Noida to Delhi and Gurgaon. And yes, what's more is the fact that the DND Flyway over the river Yamuna can take a person to South Delhi with only few minutes drive.
On the other side of Noida stands another major development hub, the Yamuna Expressway. The smooth Yamuna Expressway lessens the time and traffic to reach Greater Noida and Dadri. Even the city which is regarded as a gateway to UP, Ghaziabad is just about adjacent to Noida and is easily accessible by crossing National Highway-24.
All these factors have made sure that there is mushrooming of development in the city of Noida and even various multi-specialty hospitals are available here in times of distress. Hence, people who want to multiply their investments in limited time, are investing in the real estate property in Noida.
Noida also has a lot of small & medium scale industries, higher education institutions and training centres and that is why there is great demand for real estate property in Noida. This city has also developed as a hub of commercial markets, malls and cineplexes. There are a lot of such interesting places such as The Great India Place, Centre Stage Mall, Spice Mall and Supertech Shopprix Mall etc which are always filled with the international clothing & jewelry stores and also have in house multiplexes where families can enjoy a good outing and also experience flavor of famous food courts and restaurants offering a wide variety of foods.
At Investors Clinic, we understand what our customers want and that is the key to our success. We are presenting some of the residential projects that are in Noida and can add a lot of value to your investment plans.
For More Information Call Now: 9266633040