Owning your own house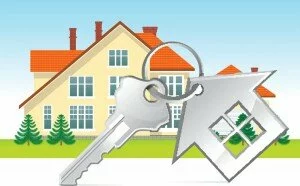 Owning your own house is very important in today's scenario. As confirmed by experts, if you own a house, you are somewhat insulated from economic downturns and also it provides an ideal atmosphere for your investments to grow creating a perfect future setting for you and your family members.
Investment in Home is always great investment
Owning a home doesn't involve capital risk today, and specially if you go with a reputed real estate consultant. Always remember that your home is not the stock market. Your own home also drives great psychological advantages for you and your family. You feel secured and hence you tend to do better in life and move ahead with pride and a great personal poise.
Home is a great Saving
It is quite simple, if you can rent an apartment for Rs 10,000 a month instead of buying one for Rs 15000 a month, renting may make sense. But the big point is that, you will save that additional Rs 5000 for your future as your own home is yours forever and create better wealth avenues for you in the future. So as a forced monthly saving, it's a good discipline to have in your lifestyle.
Many Choices Today
Today, there is no dearth of real estate projects in India. Almost every city has got a lot of real estate investment happening and what's more, today there are a lot of FDI driven projects coming to India. All is opening up great set of opportunities for home buyers like you.
Investors Clinic is truly committed company serving all over the globe. Due to our long lasting customer satisfaction, we have earned their complete trust and have a strong and unique market reputation in the real estate industry. In light of all this, we provide best guidance and support to our customers in terms of finding their best location for a healthy and beneficial lifestyle.
For More Information Call Now: 9266633040