Real Estate Still Shines Bright for India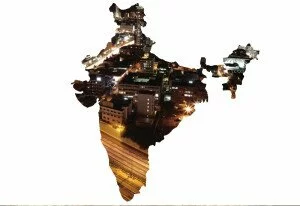 As far as India is concerned, real estate segment is one of the brightest starts when it comes to contributing towards the country's GDP. As far as the statistics is concerned, the real estate sector is the 2nd largest employer in India, second only to Agriculture.  Real estate industry contributes 6.3% to India's GDP.
India's real estate is a very special market segment, as according to estimates, the overall value of this industry is estimated at USD 67 billion. This particular figure is estimated to touch USD 180 billion by the year 2020. Experts also believe that Foreign Direct Investment or (FDI) in real estate sector to grow to USD 24 billion in the next 10 years from the current valuation of about USD 4 billion.
Giving more significance to India's economy, it is important to understand that India's real estate market is one of the fastest growing real estate markets in the world. Fueling this segment ahead, the growing income has enabled the Indian middle class to take up real estate as an investment class. This has fueled a tremendous growth in demand. And as far as job creation is concerned, this sector creates 7.6 million jobs and this figure is expected to grow to 17 million by 2025.
As far as the real estate market is concerned, there are four sub-sectors of the Indian real estate industry – housing, retail, commercial and hospitality. As it goes, primarily due to infrastructure creation and further establishment of bigger metros, the housing industry has seen great demand over the last decade.
But the scenario is fast changing now. The hot markets of Gurgaon and Noida in NCR, Mumbai, Bangalore, Hyderabad, Chennai, Pune, etc and some other places are kind of stagnating now. As experts corroborate, price points are not appreciating as they have reached almost tipping point now.
Another interesting statistics for this segment is that the rent yield of Indian real estate is at 2.7% compared to 4.7% in US and 4.5% in Japan. This figure elaborates and confirms that at many points the Indian real estate was overvalued. And as a result of these developments, at present the market is moving away from being speculative and prices are getting more close to reality.
It is important to understand that India's retail and commercial space demand generation is primarily happening from metro cities of the country. The business in this space of real estate looks like to be shifting from sales to lease and maintenance model. And hence, prime office space segment across the country's key cities – Mumbai, Delhi and NCR, Pune and Bangalore has seen a fresh supply coming in.
According to estimates, in the first six months of 2013, 20 million square feet of office space has been added witnessing a year on year growth of 16%. Additionally, the hospitality market comprises hotels, service apartments and convention centers. Delhi NCR region and Mumbai remain the biggest hospitality markets in India. As tourism is being expanded on various counts, the hospitality sector is gaining from the increase in tourism. This increase is triggered both by foreign and domestic tourists. Highly niche areas like medical tourism in India are also gaining in global popularity and hence putting global limelight on India.
As we move ahead, the real estate industry in India is ideally poised to grow in a better manner. As far as investment opportunities are concerned, real estate is still the best segment to invest and prosper ahead.
For More Information Visit Us: http://www.investors-clinic.com