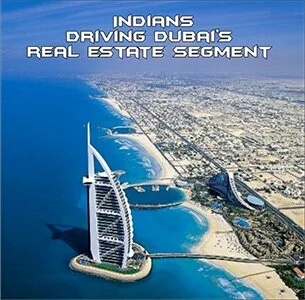 NRIs are pretty much in the driving seat when it comes to investments being made in the Dubai real estate market.
As per the recent report by a Dubai Land Department (DLD) report in January 2015, foreign country driven investments in Dubai's realty market by Indians totaled to AED 18.12 billion or in other words a whopping INR 3,035 crore in the year gone by.
As a finding of this report, the investments done by Indians, surpassed those being driven from other countries.
As an example, the total value of British investors' transactions in Dubai realty market added up to AED 9.32 billion. This figure was followed by Pakistan's AED7.588 billion, Iran's AED 4.5 billion and Canada's AED3.157 billion.
This was possible primarily because of the impact being created by the Indian community in Dubai. UAE has large diasporas of NRIs and in fact the largest expat population in the UAE is from India.
And most importantly, when people look for better return on their investment, Dubai is seen as a heaven as the return on investments in properties in Dubai is at 20-23%, hence people from India or anywhere else in the world) make investments in order to increase their financial assets and Dubai's market greatly helps them in this regard.
Additionally, if we look at this market opportunity, the Dubai market has always done well when it comes to having the presence of multi-nationals and hence it is a great market for rentals yields, so people investing in this market reality know that even if their job takes them to some other part of the world or back to India, the rent coming from their property can easily provide them a good rental income.