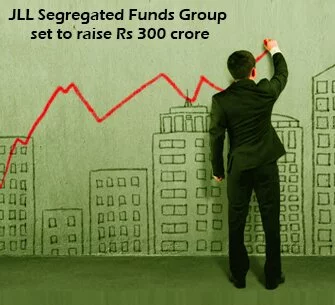 Citing long term growth opportunities in India's real estate segment, Property consultancy firm JLL India's investment division JLL Segregated Funds Group is all set to raise its second real estate fund with a total target size of Rs 300 crore.
This fund, to be raised in the domestic market of India is set to be focusing around investing in residential real estate segment in India's top seven property markets including Mumbai, Delhi-NCR and Bengaluru etc.
As per the plan of the company, the total period for the proposed fund will be for five years and it will be done under Alternative Investment Fund category II. As part of the company's strategy, it will invest in smaller residential projects through equity and high yield mezzanine deal structures in order to gain more from the real estate segment.
It may be recalled that late in the year 2013, JLL Segregated Funds Group had raised Rs 161 crore with the help of final closing of its first real estate fund, Residential Opportunities Fund – I. This fund was amongst the first real estate funds which was registered with SEBI under the new Alternate Investment Funds (AIF) regulations prevalent in India.
According to media reports and close on the heels of initiating two investments from the first fund, JLL's investment arm is now all set to closing its third investment in a residential project in Chennai. Interestingly, the new fund will also focus on small sized deals of Rs 25-30 crore and target annual returns of around 25%. This is being done in line with the company's strategy to deliver more value for its customers.