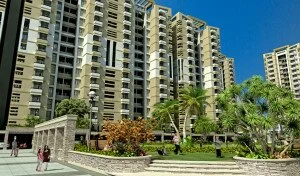 When you are looking for comfort and at the same time want this comfort to come along with affordability, than Faridabad's SRS Royal Hills is your destination.
This is the perfect place of your choice where you will experience the combination of luxury, comfort & affordability all this in a single place combined just for you.
This project has kept in mind the upcoming need to go green and save on the environmental front. Hence this project comes with Green Coverage which has landscaped podiums, earthquake resistant structure, and most of it all well detailed Parks for children as well. All this is just right to create your personal space for yourself and your family members as well.
And today that is an uptime requirement with power. Most of the households have to invest heavily on the power front with invertors and batteries etc. This particular project takes perfect care of this challenge and has 100% Power Back-Up for common area.
This project also has an environment friendly waste disposal which is just perfect to keep you aligned with the nature in a better manner. It also has a Shopping Center inside the complex, Rain Water harvesting System and a greatly defined area for Recreation of your body and soul.
In order to provide complete security to you and your loved ones, this project has restricted entry for a safe, secure and pollution free environment.