Paarth Aaoyant – Your Advantage in Location and Credibility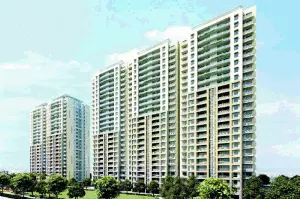 This is a big fact of real estate segment that location and credibility plays a very important role in terms of helping a customer decide on the property purchase. However, at the same time it gets very difficult to get a place that has both of these qualities embedded in it. Keeping this in mind, Paarth Aaoyant is created to deliver best of the both worlds to a customer.
When it comes to selecting a house out of the wide variety available in the market, remember, location based advantage and credibility of developer are as crucial as the price and aesthetics when taking the final decision. This is a great example of providing the best possible residential options to the end customers.
While quality of construction, security and architectural finesse are important, one must not overlook the availability of modern lifestyle facilities and abundance of greenery. All this is aesthetically designed to deliver a great space that you and your family can appreciate and cherish on.
Today, almost all developers promise all of the above USPs, but very few actually deliver. Amongst these few Developers is Paarth Infrabuild Pvt. Ltd. (PIPL), a promoter company that is duly complemented by the expertise of the renowned REPL Group.
PIPL's latest integrated residential project, aptly named Aadyant, is replete with every conceivable modern features and facilities, which makes it ideal for setting up your home and create a great value for you and your family members.