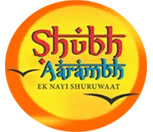 Non Profit Organisation in Noida Delhi NCR-IC Charitable Trust : 
Shubh Aarambh – Delivering Charity with Purpose
Investors Clinic's Shubh Aarambh is an effort to create a unique proposition where charity is delivered along with a purpose that is well aligned with creating better values for the society.
As more and more people are getting involved in high end lifestyles, there is a difficult situation as far as lower strata of society is concerned, and Investors Clinic's Shubh Aarambh is an effort to create a purposeful beginning in the lives of people with meaningful charity that is delivered in the right corners of the society.
The primary objective of charity is that it should encourage more and more people to donate their time and money towards creating meaningful openings in life.
To help in the cause of charities people can choose to donate so much a month to them, or dedicate a set period of time to them and help them achieve something. This time could be used to help a charity paint a mural or build somewhere for youths to play, should the charity support this in its causes.
As part of Shubh Aarambh, Investors Clinic has created various charity driven platforms of giving back to the society.
Pranaam is an effort to Help The Intellectually And Differently Abled People.
Shiksha is a drive to Improve Education And Hygiene in Society.
Swabhimaan is an effort to Help Elder People.
Prayaas is a way of Shhubh Aarambh to Create Better Disaster Management .
Fulfill A Wish (Genie) is another initiative by Shubh Aarambh that is set to deliver basic needs for the poor.
Shakti is another initiative by Shubh Aarambh that is directed towards Women Empowerment.
Basera is an initiative which is directed towards delivering Shelter Homes for the poor.
Ahsaas is an effort to make available medicines and medical care for the needy.