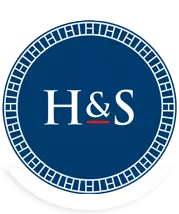 H & S – Branded Residences & Celebrity Addresses :
H&S (erstwhile Vertical Limits) is a land improvement association established in 2008, rechristened as Home & Soul in 2014. Under the authority of our Chairperson, Sakshi Katiyal, the brand gloats of a topnotch group of experts that has met up to make 'an universe of dynamic blue' under the H&S umbrella. At Home & Soul, we are energetic towards making of aspirational yet practical homes; contemporary yet heartfelt. The association goes for giving homes that will be compensating resources for the new age Indian who is striving for global personal satisfaction.
Home & Soul is surging ahead to attain its vision of quality creation through magnificence in conveyance. The attention on world class structural engineering showcases an advanced way of life that is determined by customer desire and expectation of understanding their fantasies.