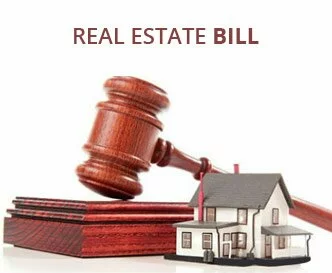 "Housing for All" Real Estate Bill set to be Introduced Soon :
If all goes as per the plan, India is set to experience a whole new paradigm shift in the way affordable housing is deliver to the common man.
All the basic work is in place to introduce the Modi government's much awaited "housing for all" real estate dream in the upcoming winter session of the Parliament in the month of November 2014.
According to experts close to the development, there is fast paced work going on to amend India's skyline for a better tomorrow and as part of this initiative, the Real Estate Regulatory & Development Bill will be introduced in Parliament soon.
The introduction of this real estate bill is set to put an end to a five-year wait for this piece of legislation in the real estate segment of the country and is also likely to herald a new era of reformed real estate which would be in the budget for everybody.
Additionally and as per the directives of Prime Minister himself, the framework for the recently announced Smart City Project is also awaiting finishing touches. When finalized, this framework is set to address the finer details of the Public-Private-Partnership model, the one that has seen keen interest from domestic players and some in Japan and Singapore.
Besides attracting large investment, these regulations will also bring in better level of transparency, and drive a unique encouraging environment to the sector making it more attractive for the banks to put in more money for the segment's growth in India.