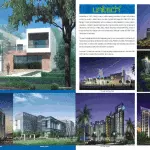 Welcome to Unitech Willows. It is a unique opportunity to create your own space inside their 347 acre Golf Centric Development on Noida Expressway. This integrated township is a futuristic world class destination for living. Its strategic location makes The Willows one of the most coveted addresses in the National Capital Region. The Willows at Unitech Grande is one of the lowest density projects in the entire region. It offers picturesque and tranquil surroundings along with top-of-the-line amenities at the Unitech Grande.
USP of the project :
3 min from South Delhi on Noida Expressway. Part of 347 acre highly exclusive golf community.
Location Map:
Site Map: