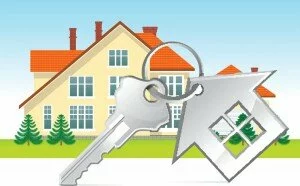 Today it is becoming even more rational and important to buy new homes, here is how and why
As we have the real estate market trying to woo investments from first time buyers, there are a lot of deals in the market for previously owned properties however; consumers should not overlook the potential advantages of buying a new home for themselves and their families.
It is a fact that new homes usually sell at higher per square foot then resale homes. But their selling points, are pretty strong indeed. And in to help consumers understand the real or sometime hidden advantages of buying a new home, we are presenting a list of reasons for consumers to seriously look at buying their own new home.
The Importance of Customization
As it goes with the new home sale, a number of home builders allow buyers to help design the property, well this goes a long way in terms of helping the owners to create a living space tailored to their own tastes and sentiments, rather than going for an old home where they have to live with what has been built and used. In addition to this, new-home buyers can also decide where their kitchen might go, select their favorite flooring color or pick the interior and exterior paint color.
And yes, there is a lot of flexibility for new-home buyers and hence they are in a great position to create a home space that has their own personal stamp of quality and genuine signature. It is simply not possible with a used house.
Going Green
Today, everybody has to look at the energy factor as well. And of course, it goes without saying that the greater energy-efficient ecosystem of the home also help reduce utility bills for new-home buyers. And this is becoming far more important today than ever before. Next generation ready, new homes often include green systems and appliances, such as high-efficiency stoves, refrigerators, washing machines, water heaters, furnaces or air conditioning units. And similarly homes built years ago might not have such facilities to help conserve the energy in a better manner.
Less maintenance
Today's new homes are engineered specifically to reduce the maintenance requirements for a long period of time. For example, the paintings done inside and outside can have a long lasting factor associated with it and when compared to old homes this can cost less maintenance over a long period of time. On the other hand, when you buy a used house, you don't know what you are getting and chances are that you might have to do a lot of maintenance on your own and this costs money.
The Right Concessions
This holds big importance, especially in today's sluggish housing market, this simply means that buyers could get more concessions or discounts out of a home building company than an individual seller. This is a big fact that individual sellers often have big emotional values attached to their properties and as a result, usually think that home is worth more money than it is.