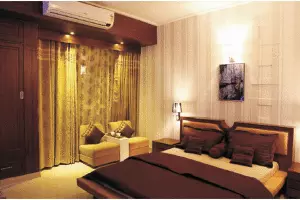 Everybody needs that special pinch of freedom to do their own thing and most importantly in their own style. Some things are always specially done when you have your hallmark on it. This is exactly the thought behind the creation of Supertech Oxford Square.
When you want the best in life and look for a space to reflect the same, Supertech's Oxford Square is just right for you. Welcome to your own world class, independent living spaces at Oxford Square in Greater Noida. These independent floors provide a freedom of living where you are not forced to live in claustrophobic environment.
This is a great change from what most of the residences offer. It is your own lifestyle which you live on your own terms and create a great way of freedom within your living. And most importantly this is in tune with the current day lifestyles were more and more people want to live life, the way they want and do not want anyone to dictate terms to them.
Providing a unique experience through a globally recognized design element, each of the independent floor is designed to give you a different feel of life in a Villa and a great sense of special space and your own belonging. Independent floors at Oxford Square are truly an address you have always aspired for. This is the perfect time for you to have your own place that is truly different and special to you.