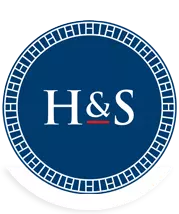 Home & Soul Fashion Homes – Your Door to a World of Luxury :
Modern day Luxury living is all about having your own stamp of style, sophistication and panache imbibed in the way you live in your home. With the demand coming in, slowly but steadily there is great growth likely to happen in the India's luxury market.
When it comes to Luxury, Home & Soul Fashion Homes is ideally poised to deliver the right poise, super spaces, luxurious facilities, facets and uniquely positioned location, which will redefine the luxury market in India.
If the definition of luxury is something that provides great pleasure, supreme comfort and realize the dreams of individuals, then F Premier by Home & Soul is the right choice for you.
Presently, in the current scenario, as far as luxury is concerned, it is not just the size that counts, but more about the aura that the home brings in a Luxury home should have an illustrious positioning and it must appear uber cool and gratifying from all angles of the house. Home & Soul F Premier scores on all the points and hence can completely change the way Luxury living is perceived.
Address - Plot No-GH B-3, Jaypee Greens Sports City, SDZ, Sector-22, Yamuna Expressway
Location Map :
Site Map :